Wemoto (World's End Motorcycles) hold the UK's largest range of motorcycle spare parts with over 1 million pattern parts listed for all makes and models of bike from 1970 to the present day.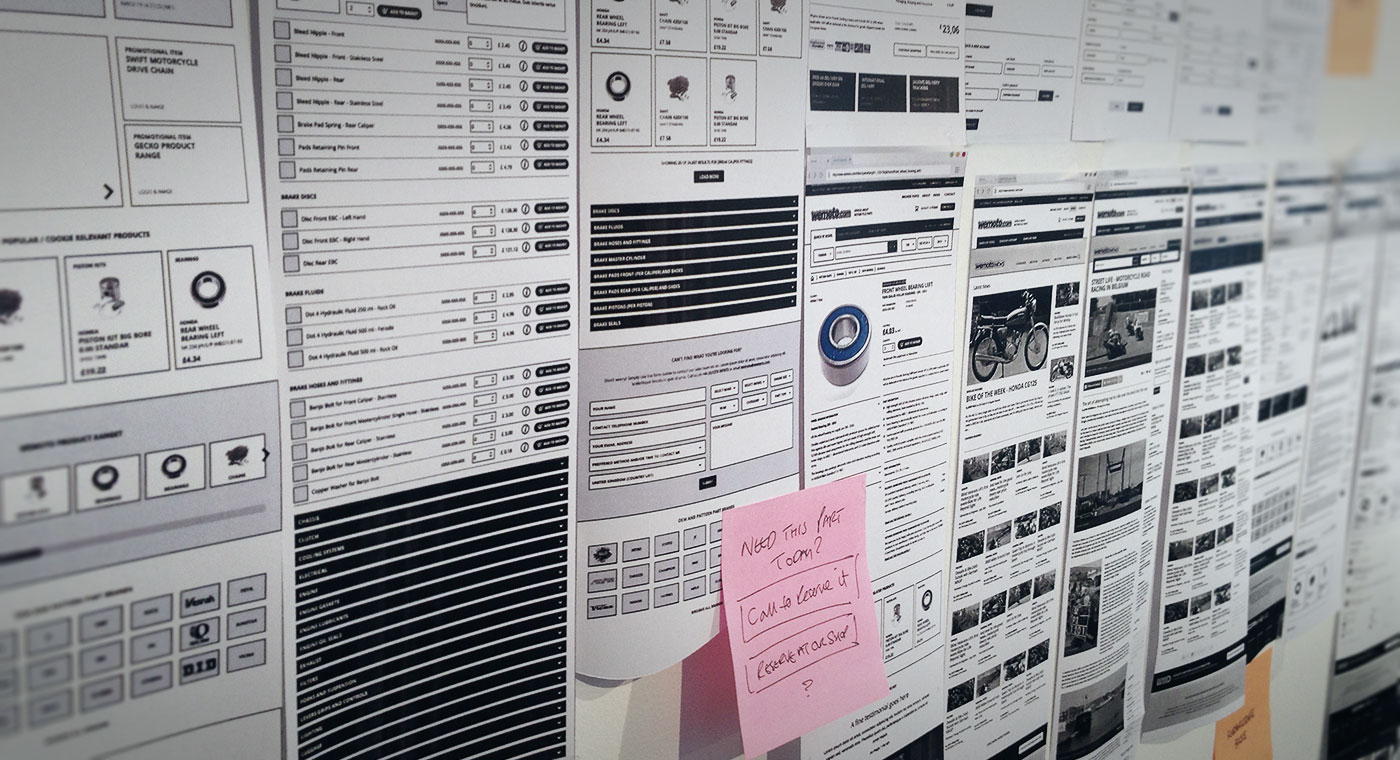 The company is evolving their approach to ecommerce, with a need to stay current and competitive, by finding new ways to deliver their services easily and efficiently with the end user in mind.
Wemoto approached us to help them rethink their site with immediate work on the information architecture for a new version of the online store and improve the overall user journey.
We began the process with a design workshop to understand the client's business, from ordering fulfilment to warehouse processes, and the goals Wemoto wanted to achieve. We identified problem areas of the existing website and provided solutions to help improve its efficiency of the website. A series of sketches and wireframes have been produced which set out sensible clear thinking solutions for the site that will form the basis of the end product.
The all-new website is due to launch later this year — watch this space!